Art It Out strives to use art as a means for stress management to help people explore their creative side in a non-judgemental way for fearless self-expression and in turn find new ways to gain personal insight and increase their happiness level!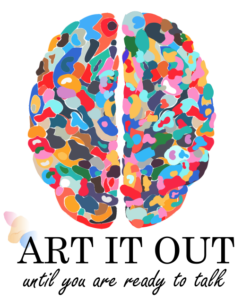 People keep craving for 'good vibes' and 'positive thoughts', I experienced all of that today.
Thank you so much for bringing out the different colours inside me.
"I believe that my role is to help people explore and express themselves authentically through art. Through this process, people may find relief from overwhelming emotions, crises or trauma. They may discover insights about themselves, increase their sense of well-being, enrich their daily lives through creative expression, or experience personal transformation.
I recognize the power of art to expand self-understanding, to offer insight not available through other means, and to extend people's ability to communicate. 
I also view art expressions as personal narratives conveyed through images, as well as through the stories that people attach to those images. Finding personal meaning in one's images is often part of the art therapy process.
For some people, it is one of the most potent therapeutic qualities of art expression. It is a powerful way of knowing yourself better and leading a happier life." 
                                                                                                  –Aradhna
JOin us and inspire change in the world
JOIN US and Become Part Of Team Art It Out. Help People Discover Themselves Through Magical Practices Of Arts.